Current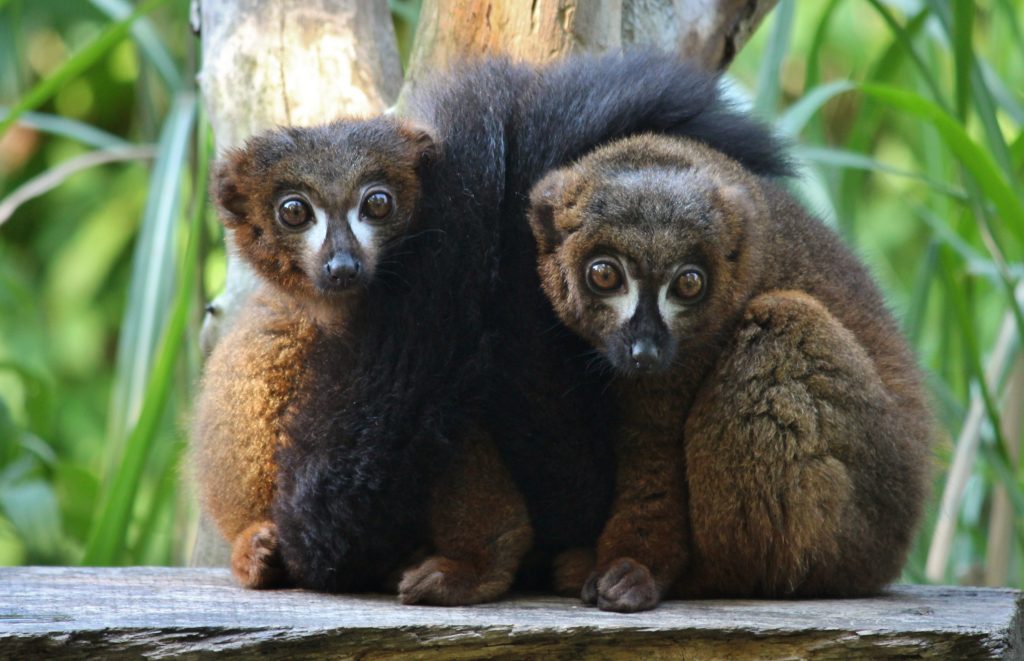 We are open!
From November 24th, 2021, the 2G rule will apply during the visit to the zoo. Only people who have been proven to be fully vaccinated and have recovered, as well as children under 12 years of age, are allowed. Young people under the age of 18 require a negative test certificate.

Advance information for your visit during the Corona period
We are open The general Corona protection measures apply and the wearing of a medical mask is required indoors at the zoo (animal houses, catering and zoo school).
We ask you to keep a distance of two meters to other families in the queue in front of the entrance as well as on the entire zoo grounds.
We are happy to welcome all visitors and have not set a maximum number per day. The tickets are sold at the cash desk. We do not have online reservations. We ask you to go through to cash register 2 only when requested.
The catering in the zoo provides you with take-away sales. But you are welcome to bring your own picnic. Own wagons are also allowed during this time.
The playgrounds can be used under the supervision of an adult. Important: The distance requirement also applies here.
We hope for your cooperation to enable visiting our penguins, monkeys, meerkats and much more for a long time to come.
Get out to the zoo!
(last updated: November 4th, 2021)
The current Pomerania project INT 51
The construction of an Ice Age adventure trail is part of the overall German-Polish project POMERANIA-Nature-Culture-Experiences.
When describing the interrelationships between nature and culture, reference is made to additional experience and educational offers of the project partners, thus increasing the level of awareness of all project partners. The implementation of the measure will stimulate the region's economic development.
Tourist flows are being redeveloped and channeled and linked more intensively via a common marketing strategy.
The merging of different genres (culture, nature)
opens up new source markets and target groups and overcomes borders in the minds of the residents of the German-Polish border region. Ecological connections through the sensitive handling of nature are conveyed and cultural connections between
Germany and Poland are vividly represented by the unifying natural element of the glacial glacial valley.
Budowa ścieżki epoki lodowcowej jest częścią polsko – niemieckiego projektu POMERANIA Natura-Kultura-Przygoda.
Obok przedstawienia powiązań natury i kultury, ścieżka będzie przedstawiać atrakcje i oferty partnerów projektu i tym samym podwyższy i stopień znajomości.
Realizacja tego przedsięwzięcia podwyższy rozwój gospodarczy całego regionu.
Powstaną nowe prądy napływu turystów a poprzez wspólną strategię marketingową zostaną intensywniej powiązane.
Połączenie dwóch tematów natura i kultura udostępni nowe źródła na rynku i nowe grupy docelowe oraz przełamie grance w świadomości mieszkańców regionu pogranicza polsko-niemieckiego.
Przekazywane bedą relacje ekologiczne o wrażliwym stosunku wobec natury oraz przedstawione zostaną więzi kulturowepomiędzy Niemcami a Polską, za pomocą łączącego elementu naturalnego czyli doliny powstałej w okowacresen za.