Animal births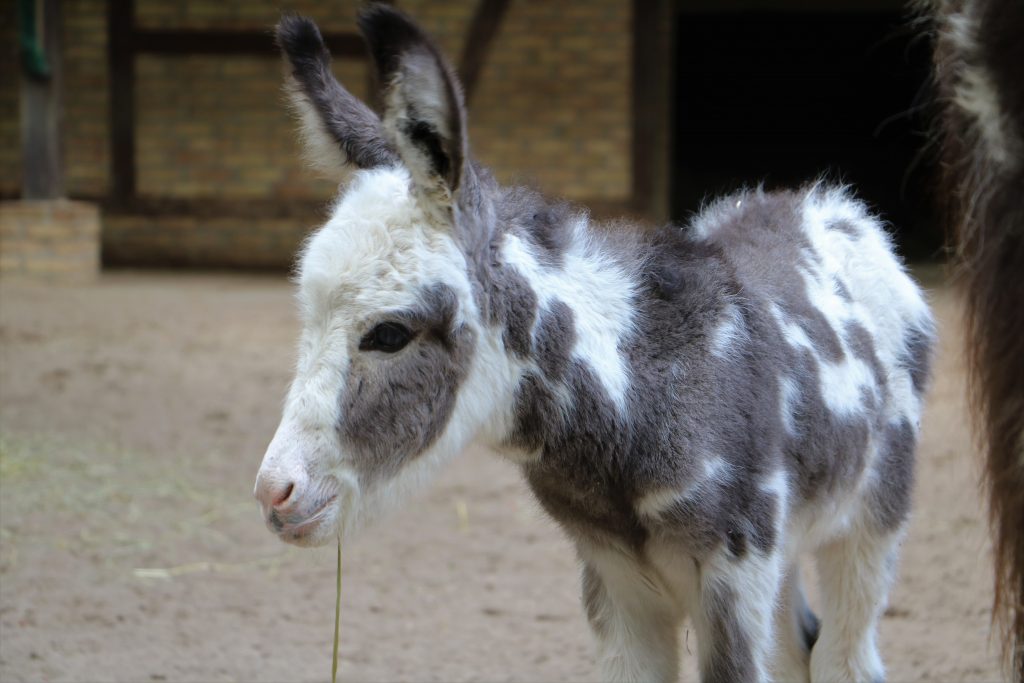 30.05. and 04.06.2022 – donkey foal
On May 30 and June 4, beautiful donkey foals were born – healthy and happy they are playing around with their moms!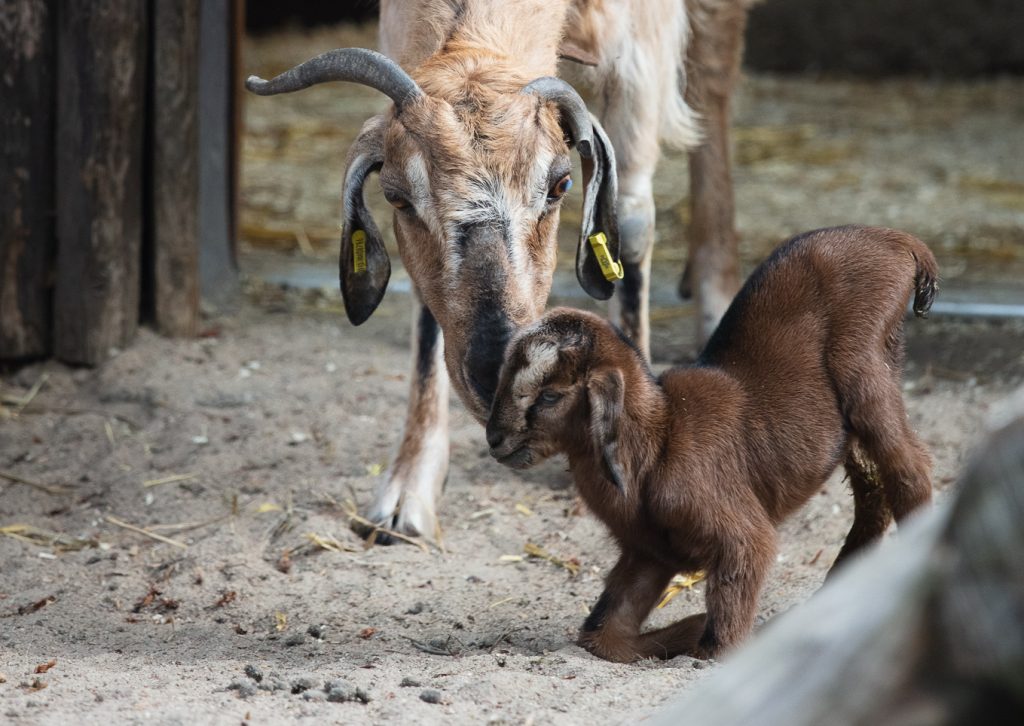 May 2022 – Hanging ear goats
In May, the zoo was very happy to welcome cute new additions to the hanging-eared goats!
Visitors can already admire it on the plant.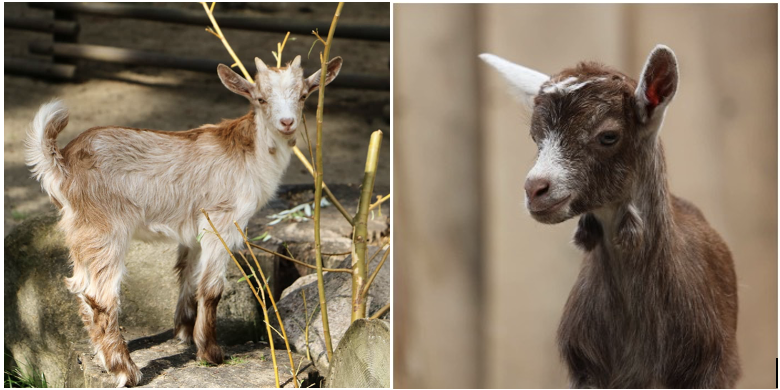 7/16/2021 – Girgatana goats
In mid-July, two babies were born in our Girgatana goats. A special feature of this old Sicilian breed are the corkscrew horns that grow vertically upwards. The cubs live in the pet area of the zoo.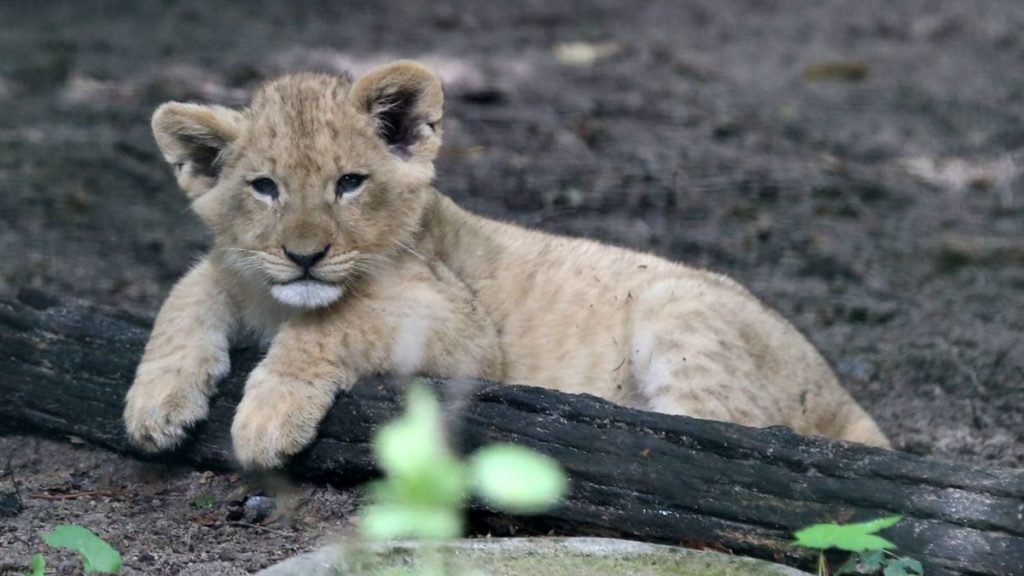 05/28/2021 – New-born Leo Twins
The merry month of May brought a happy event. Lion lady Xenia gave birth to two boys, a boy and a girl, who have been to be admired in the lion enclosure with her family since August. Their names are Taio and Ursel.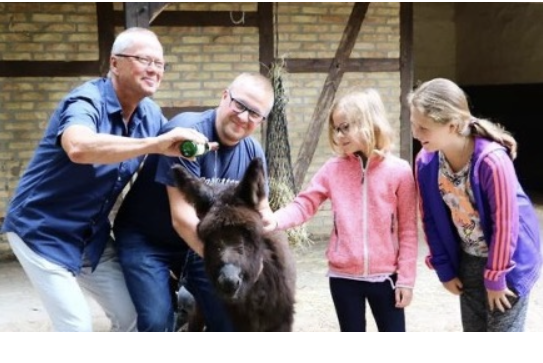 03/12/2021 – House donkey Lucy
The little bay house filly, born in March, was christened Lucy in June. Baby Lucy is the daughter of mare Rosi and stallion Tequila.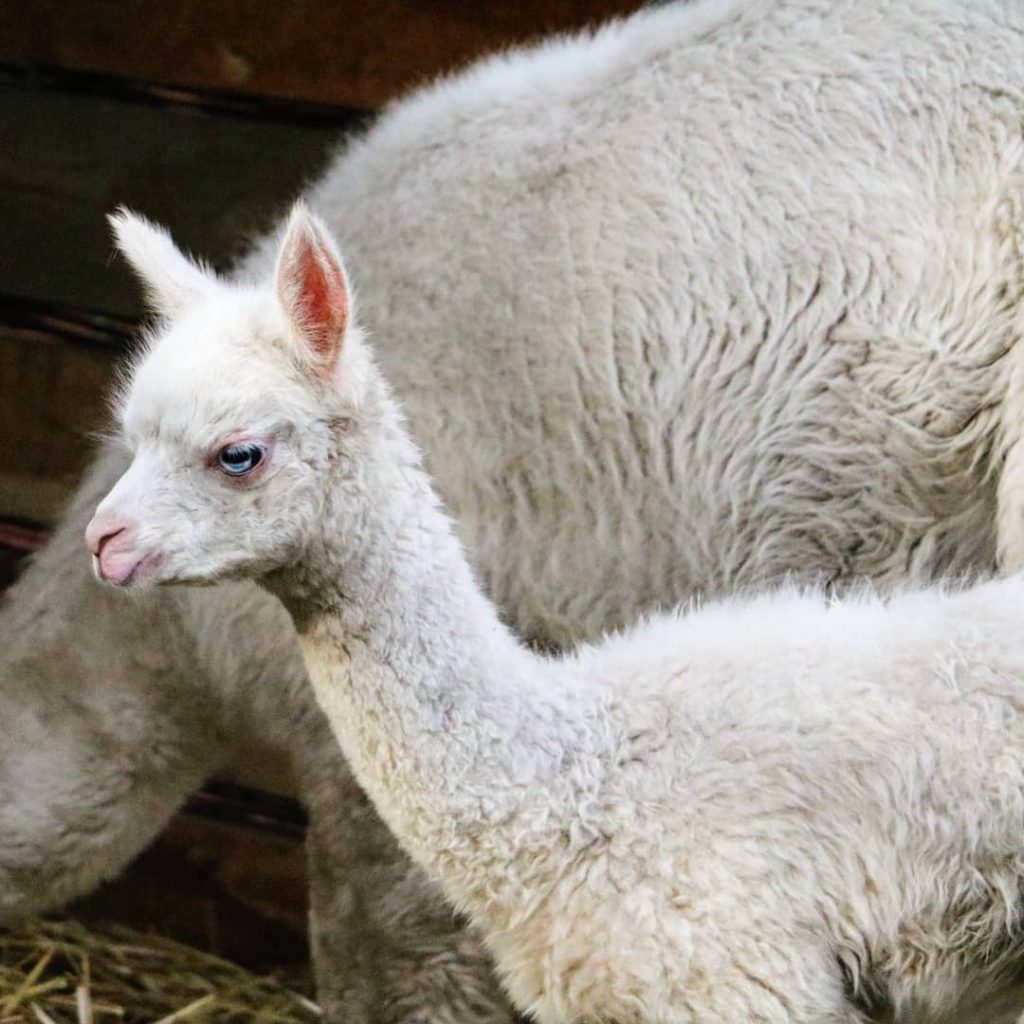 01/09/2021 – Alpaca mare
The little alpaca mare was born on January 9th.
Not to be confused with a llama: Alpacas have much fluffier fur and are smaller than llamas.
They also have smaller, upright ears.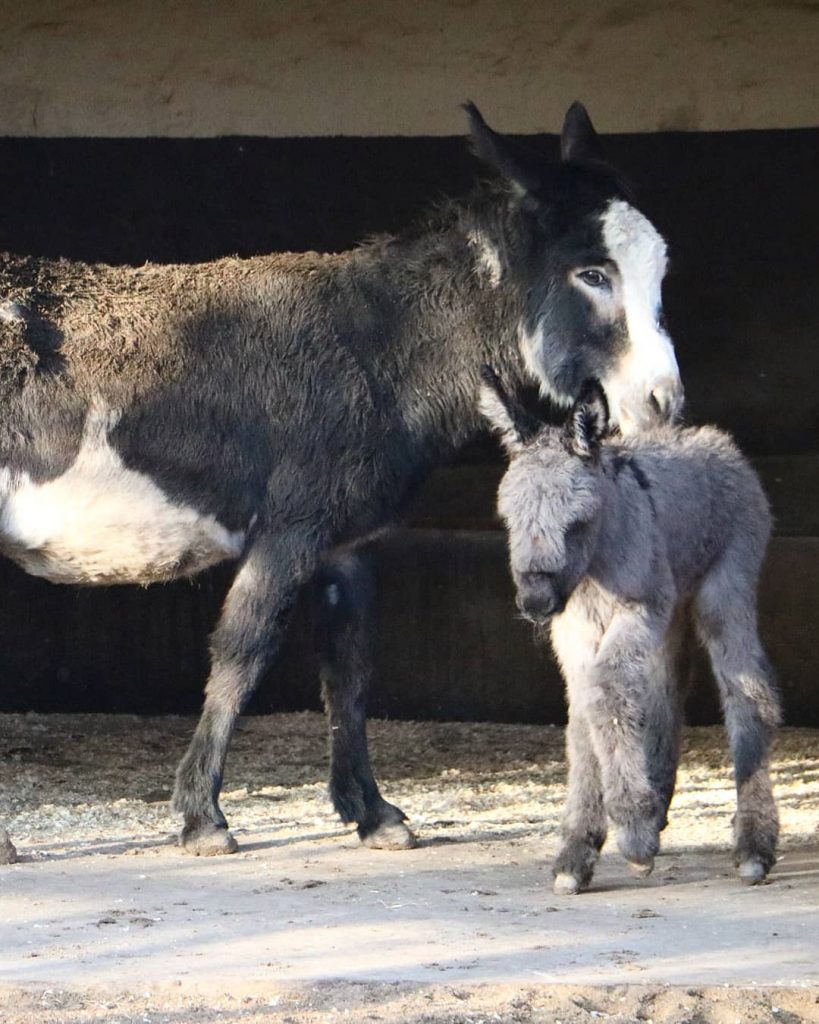 17/12/2020 – Little snub nose
The little mare is our youngest donkey foal. She was born on 17.12.2020 and is already a real racing mare. As soon as the keepers visit her, she dashes across the paddock. She loves cuddling with the keepers and is extremely curious.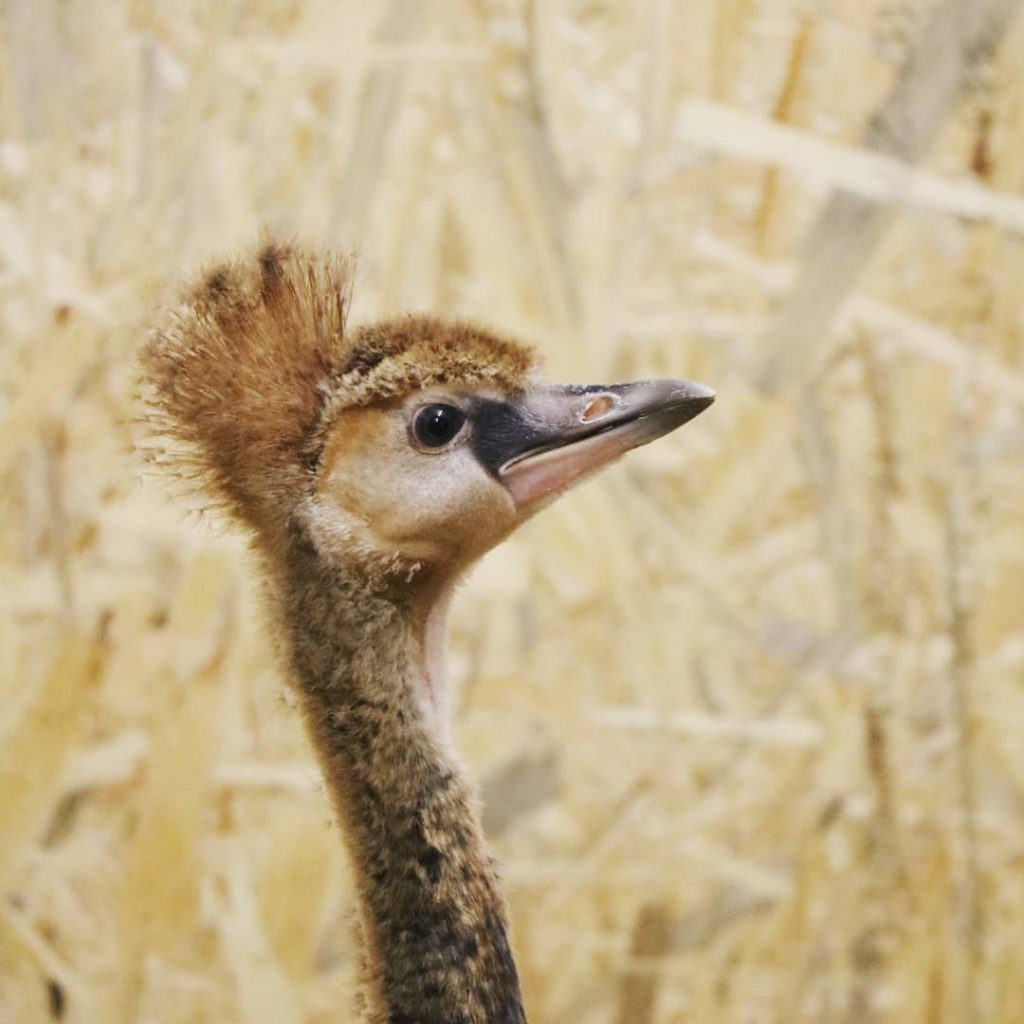 11/12/2020 – Chicks among the crowned cranes
The fluffy crown … It is hard to believe that these chicks will one day become an elegant, fully grown crowned crane! The characteristic crown on the bird's head can already be recognized. The somewhat lanky-looking chicks hatched on November 12th, 2020 and have grown a lot since then.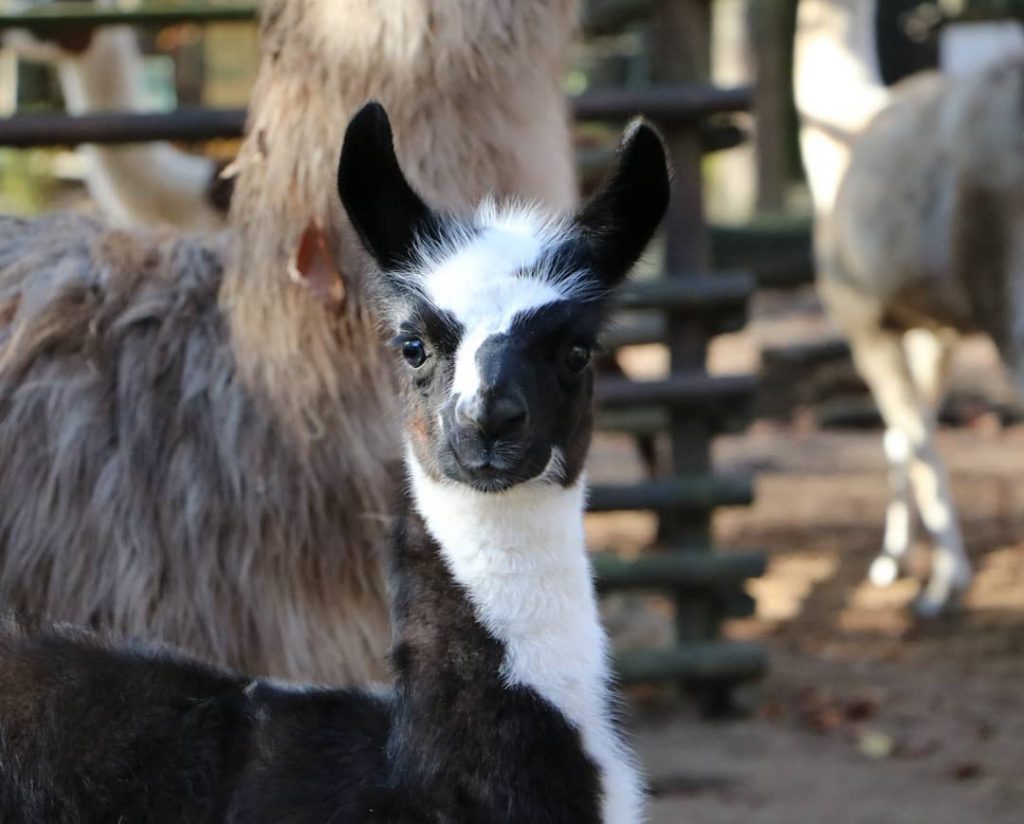 10/28/2020 – Curious llama cub
Since October 28th, 2020 we have a new addition to the llamas. The little mare is bright and bright and discovers the South America facility. The common area of rheas, capybaras and llamas offers many opportunities to pass the time in an exciting way. The interest in the rheas is particularly great.