Our highlights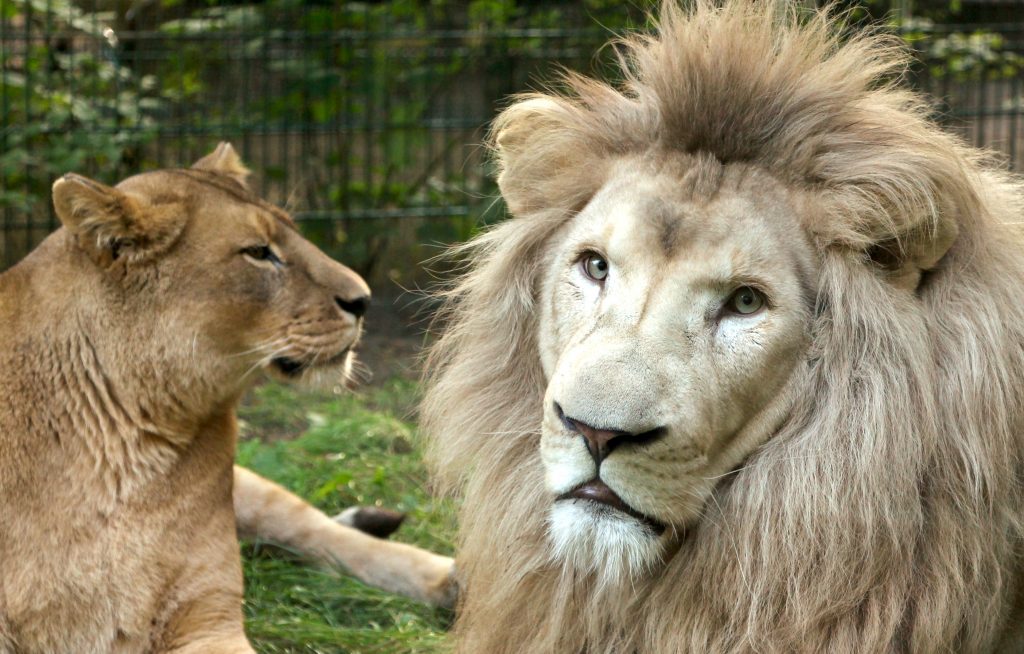 Lion plant
Zoo Eberswalde has the most exciting lion enclosure in the world: visitors pass through a tunnel to a fully glazed cave in the middle. From there you have a direct view of the big cats stalking around – and vice versa.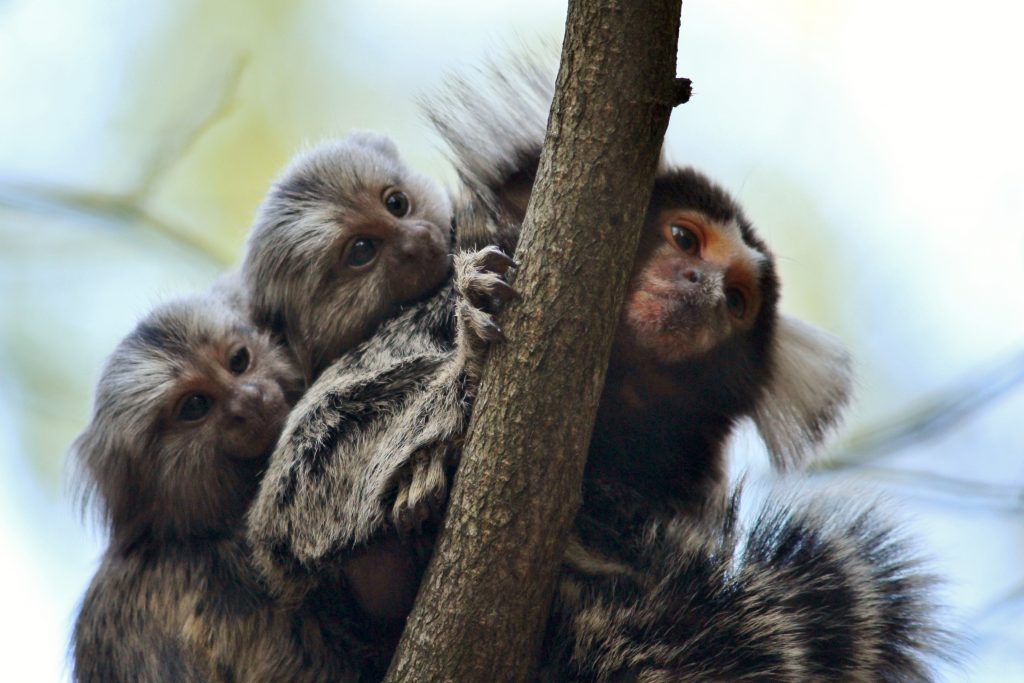 Monkey circus
Common marmosets and ring-tailed lemurs – the monkeys in Eberswalde Zoo race completely freely through the forest and demand full attention. A total of around 1,500 animals from five continents make the Brandenburg zoo a special experience.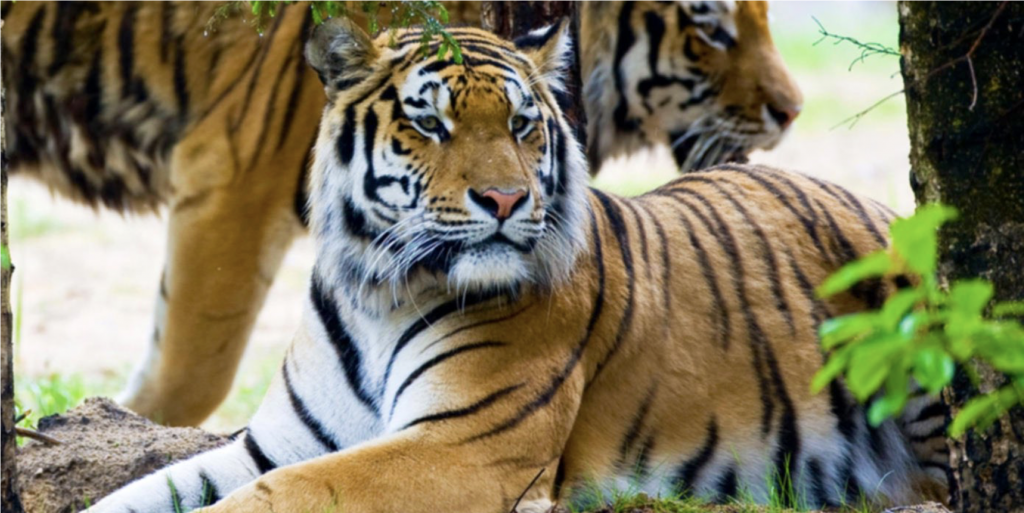 Amur tiger
How do the magnificent Amur tigers contribute to environmental education? The largest living cat on earth is a symbol of all endangered animal species. In Eberswalde Zoo, the cold-loving tigers live in the midst of an Ice Age glacier landscape with a climate path and adventure playground – so that especially young zoo visitors can gain a lasting perspective all by playing and having fun.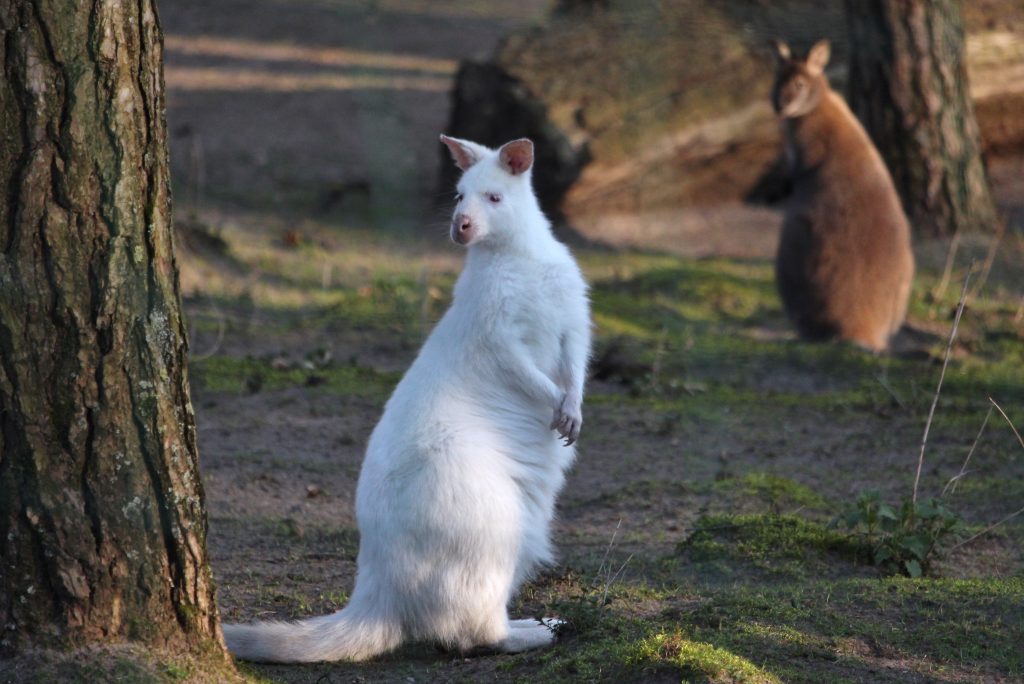 Kangaroos and fallow deer
Fallow deer and kangaroos can be visited in the walk-in enclosure. Community facilities for alien species from a common country of origin, are standard in modern zoos. By that, natural behavior are encouraged in the animals.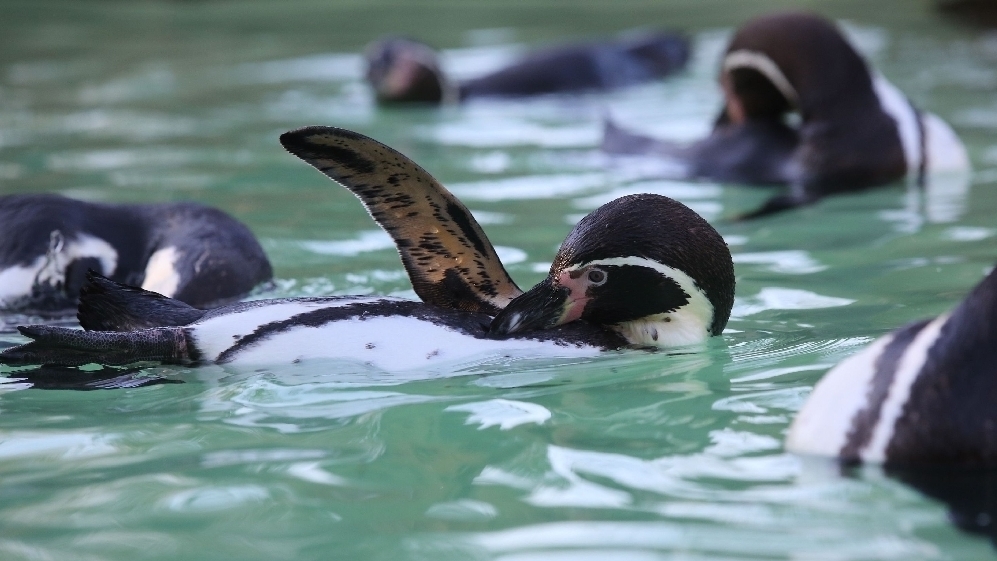 Humboldt penguins
The penguins can be admired from above as well as from "below" the water level – a pane of glass makes it possible. There is always something going on. You can watch the lightning-fast tailcoats while they shoot through the water. The daily feedings are great fun for young and old.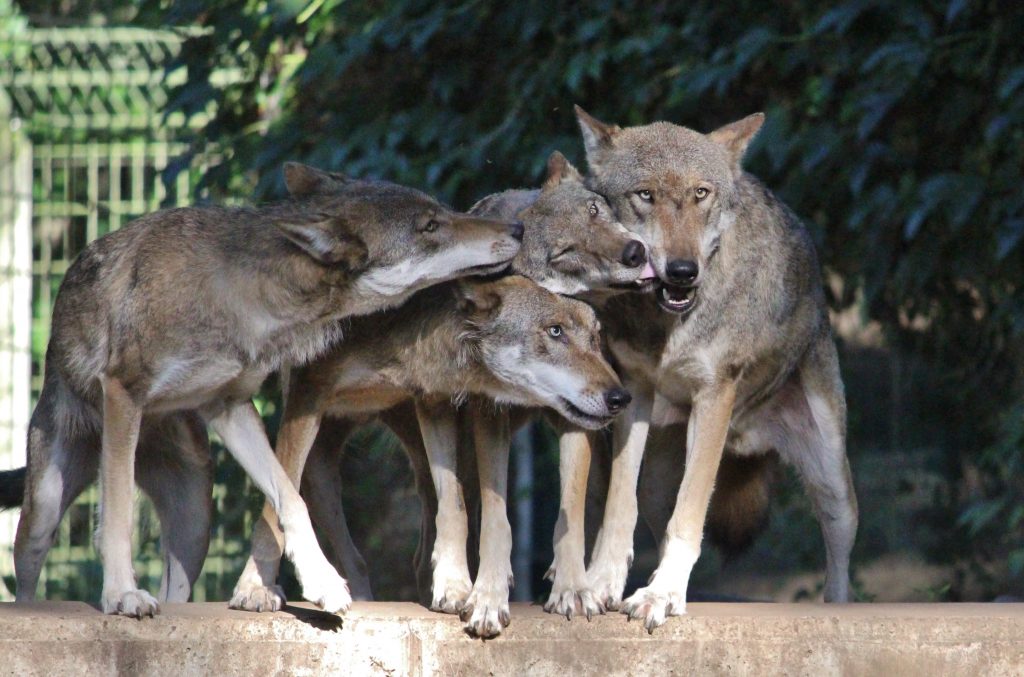 Ice age adventure trail
A 200 meter long path beginning at the "Brown Bear" zoo restaurant and leading directly over the animal enclosures of wolves and fallow deer is still beeing completed, From here, visitors will have unique opportunities to observe the animal species that existed in Europe before the last ice age. A spherical tree house, a climbing wall and an eagle lookout invite you to discover, play and linger.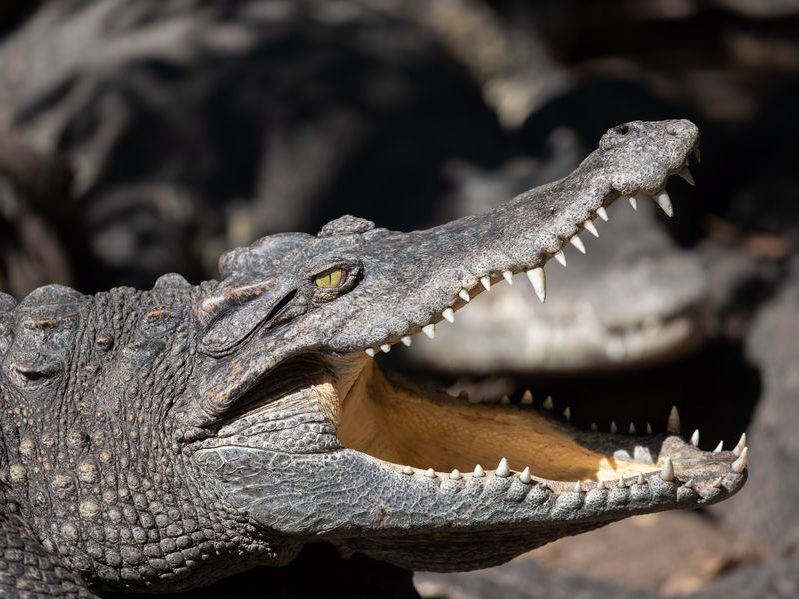 Jungle house
Here visitors can penetrate into the darkness of the jungle and discover crocodiles, among numerous other attractions. (Energetic renovation by 2022).