Tickets + Fees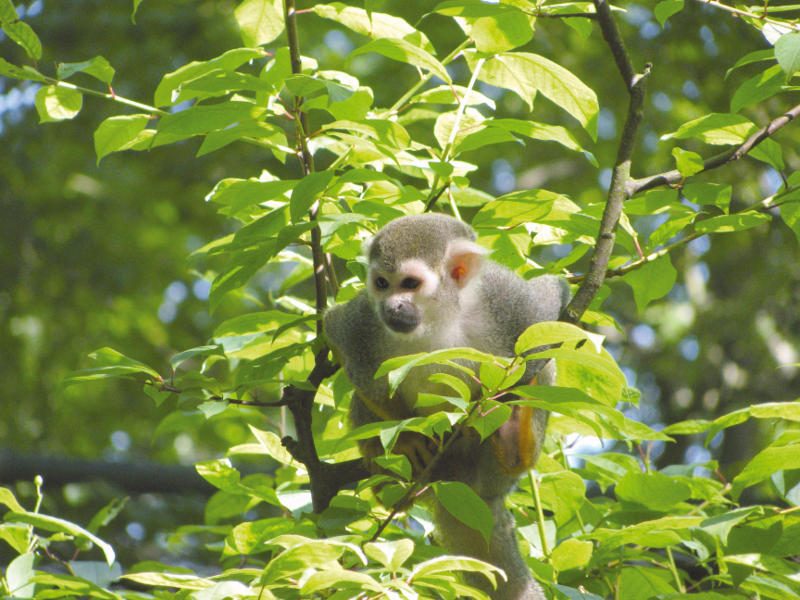 | DAY PASSES | price per person |
| --- | --- |
| Family ticket (2 adults with max. 4 children (4–17 years) | EUR 25.00 |
| Adult | EUR 10.00 |
| Reduced* | EUR 5.00 |
| Child / pupil (4–17 years) | EUR 5.00 |
| Child (0-3 years) | free |
| Accompanying person for the severely disabled according to ID (B) | free |
| Birthday children of all ages ** | free |
| Visit to the zoo school plus to entry | EUR 1.50 |
| ANNUAL CARDS | |
| --- | --- |
| Family ticket (2 adults with max. 4 children (4–17 years) *** | EUR 70.00 |
| Adult | EUR 35.00 |
| Reduced* | EUR 17.50 |
| Child / pupil (4–17 years) | EUR 17.50 |
| Child (0-3 years) | free |
COMBINED TICKET "1 for 3"
Zoo, family garden and Eberswalde museum ****
price per person
Adult
EUR 13.00
Reduced*
EUR 6.50
Child / pupil (4–17 years)
EUR 6.50
Child (0-3 years)
free
GROUPS
price per person
from 10 people: adults
EUR 9.00
from 10 people: child / pupil (4–17 years)
(incl. 1 free accompanying person for every 10 paying children)
EUR 4.50
from 100 people: adults
EUR 8.00
from 100 people: child / schoolchildren (4–17 years)
(incl. 1 free accompanying person for every 10 paying children)
EUR 4.00
Only with advance notice: zooschule@eberswalde.de
Price per group plus entry
guides
at least 10 people max. 25 people (60 min.)
EUR 40.00
Children's birthday (only Mon-Fri)
up to 8 children, For each additional child you pay the regular zoo admission plus 1,50 Euro zoo fee; the birthday child has free admission (approx. 2,5 hrs.)


EUR 50.00
Weddings
Incl. Guided tour (60 min.), animal parade (30 min.), possibility to plant trees
EUR 90.00
* Holders of severely handicapped ID (B) or care pass (B), trainees, students, schoolchildren over 17 years of age, voluntary services (FÖJ, BFD) Eberswalde pass, unemployment benefit or basic security recipients (only upon presentation of the valid ID or notification at the cash desk)
** Birthday children of all ages receive free entry on their birthday upon presentation of proof (ID or birth certificate) at the cash desk.
*** The adults are to be named.
**** The combined ticket entitles you to a one-time visit to the zoo, museum and family garden. All three facilities have different locations in the city of Eberswalde.