Opening times
Open daily from 9 am until dusk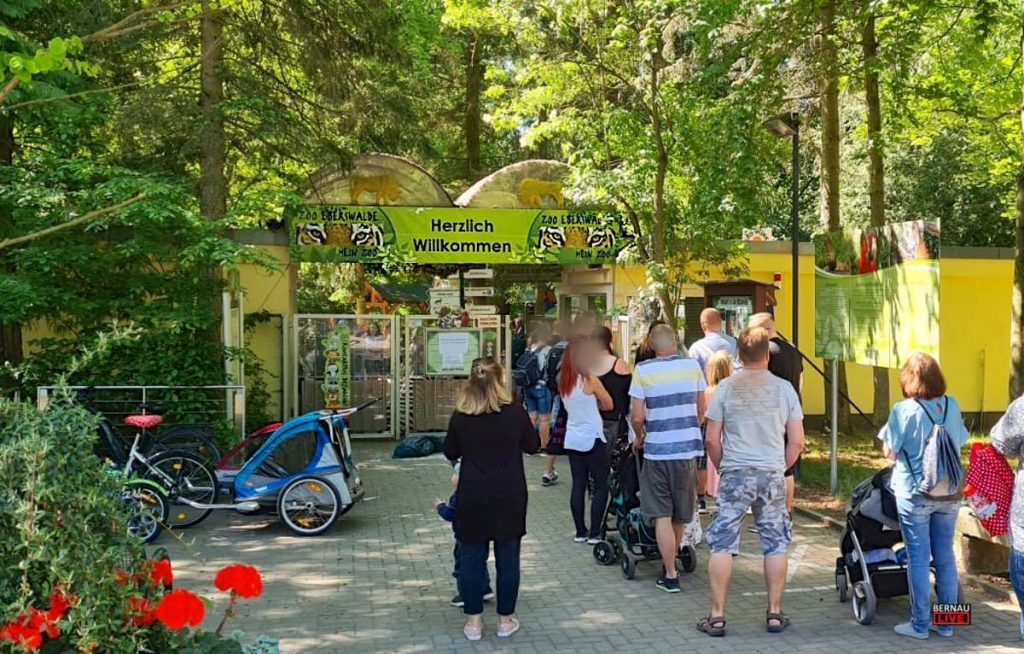 The Eberswalde Zoo is open every day from Monday to Sunday – including public holidays – from 9 am until dusk
After the ticket offices closing, the park can be left through the turnstile exit.
Please note: For safety reasons, it is not permitted to use a balance bike, tricycle, bicycle, skateboard, Segway or scooter in the zoo. Dogs can be kept on a short leash.
You can find the latest information on your visit to the zoo here .
(last updated: 05/25/2021)
Opening hours of the ZooSchool
The ZooSchool is open Monday through Friday from 8 am to 4 pm.