Tiger bike tour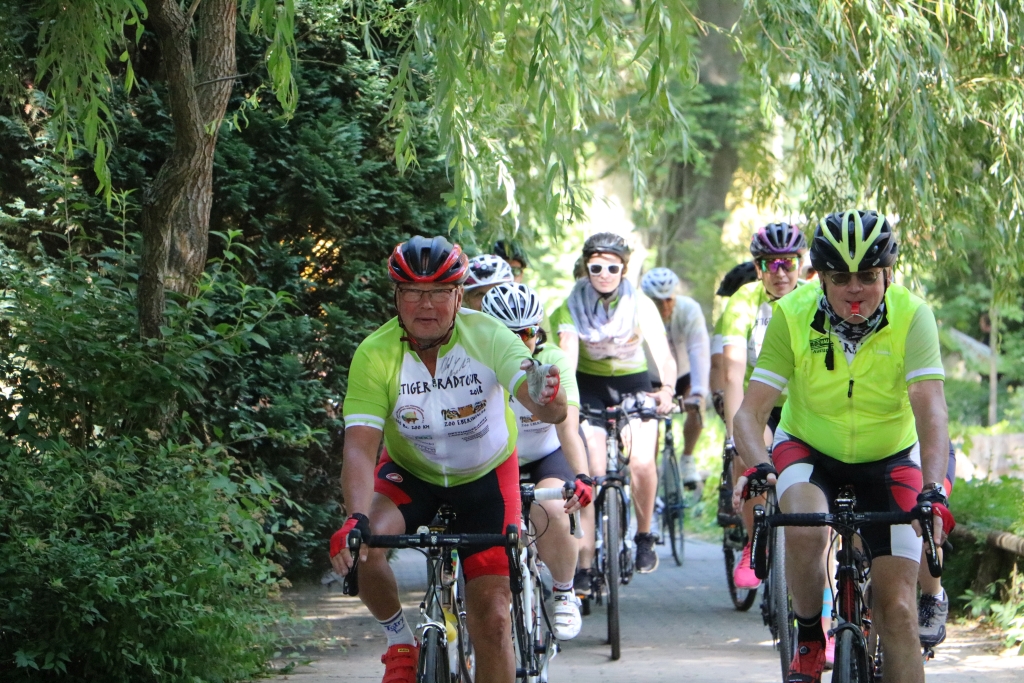 Cycling for the zoo
Cycling for the zoo – this idea of the friends and sponsors of the zoological garden Eberswalde e. V. is an annual highlight.
Information and registration at www.tigerradtour.de
The first zoo tour in 2005 led to the zoo in Rostock over 320 kilometers and brought in 30,000 euros in donations. Hundreds of zoo and bike enthusiasts take part in this non-profit cycling event each year for the benefit of the zoo.
"Our tigers are the winners": Thanks to the donations, numerous attractions have already been built on the zoo, such as the Ice Age glacier complex with a children's playground and the integrated system for the Armurtigers, which are threatened with extinction.
This bike tour is organized by the Association of Friends and Patrons of the Zoological Garden Eberswalde e. V.