Feedings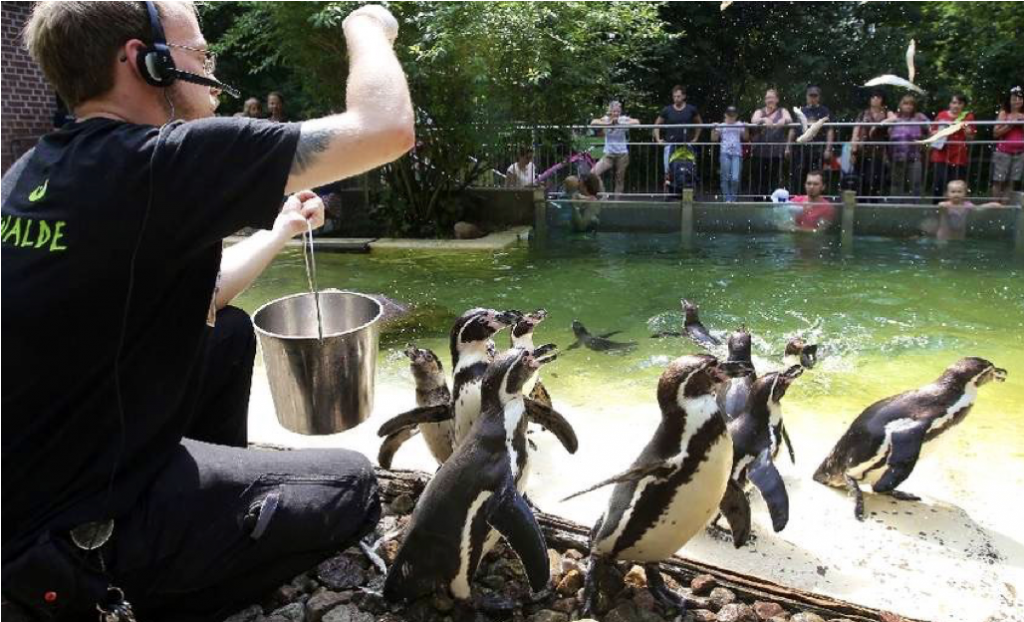 On the hunt for the best delicacies
The feeding of the zoo animals is always a very special crowd puller. Young and old alike love to watch the zookeepers supply their hungry protégés with meat, fish, fruit and vegetables.

All offers are barrier-free.
Dwarf otters
Feeding daily
At 10:00 and
At 14:00
(May – September)
Humboldt penguins
Feeding daily
At 11:00 and
At 15:00
You don't just want to watch, you want to participate?
With us you can stroke animals and hand feed them in the summer months.
Enjoy a real zoo experience – worth remembering not only for children.
Dates and further information on this offer can be found here.