Get married in the zoo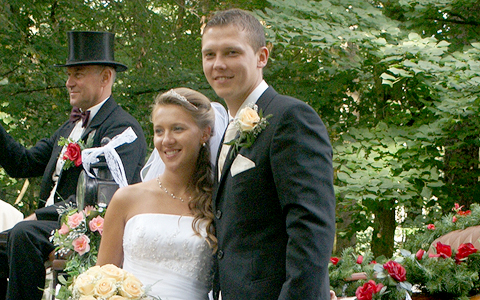 Are you looking for something extraordinary for your special day?
Eberswalde Zoological Garden can make it happen.
A wedding room awaits you in the middle of the beautiful zoo area with its numerous backdrops for amazing wedding photos.
If you like, the ceremony can be accompanied by your own music. Afterwards you and your guests can experience an animal parade (some animals to stroke and photograph) and an animal baptism in the name of the bride or groom. We happily offer you a tour with animal feedings, and the old tradition of planting a tree or bush also can be enabled.
Our zoo-caterer, Finesse roup, will be happy to organize a festive event or catering will be happy to take over on request.Zoo gastronomy is at your service

and always available for further information:

Please contact: zoogastronomie@finesse-gruppe.de 0 33 34/2 28 09
Phone 0 33 34 / 20 22 530